Welcome!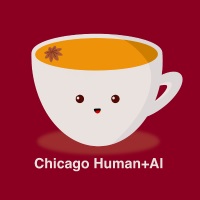 Our goal is to develop a synergy between humans and artificial intelligence through a better understanding of human behavior and human interaction with AI. We currently work on the following areas:
Language and social dynamics,
Emergence of communities, intergroup contact, and multi-community engagement,
Understanding/generating explanations for human-AI interaction,
Design and evaluation of human-AI interaction.
We are always looking for motivated postdocs, PhD students, and undergraduates who are interested in NLP, data science, computational social science, or machine learning! Please read this FAQ if you are interested.
Check out our Twitter account and you might also find ChicagoNLP and Center for Applied Artificial Intelligence interesting. Follow @ChicagoHAI
News
People
Faculty
Postdocs
PhDs
Masters & Undergrads
Demo links
Alumni
Jason Shuo Zhang (postdoc at Max Planck Institute)
Brian Lubars (class of 2019, University of Colorado Boulder)
Shantanu Karnwal (class of 2019, University of Colorado Boulder)
Kumar Bhargav Srinivasan (class of 2019, University of Colorado Boulder)
Hunter Wapman (class of 2019, University of Colorado Boulder)
Xiaochuang Han (class of 2019, Georgia Tech)
David Atkinson (class of 2019, University of Colorado Boulder)